About Zen Diamond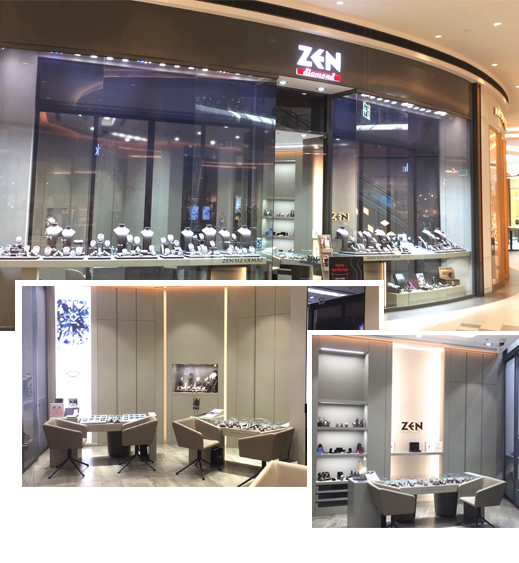 HERITAGE - EXPERTISE - PASSION
Zen Diamond was founded in 2000 with a deep-rooted family heritage and expertise in jewellery making, which have been passed down three generations since 1890. Core business of Zen Diamond is designing, producing and selling a broad range of diamond jewellery globally. From a simple modern ring with a small diamond to an elaborated diamond necklace, from jewellery with precious stones dancing with diamonds to a timeless watch, Zen Diamond always speaks for unique and unforgettable emotions. Zen Diamond offers a broad selection of classic and contemporary designs and stands out with extensive bridal collection.
Creativity, craftsmanship and quality are the fundamental values that permeate Zen Diamond jewellery. All Zen jewellery arises from the deep and passionate work of expert goldsmith artisans, who are masters in enhancing the light of diamonds. Being the biggest diamond jewellery manufacturer in Europe and Middle East with over 40.000 pieces/month enables the flexibility to satisfy diverse requests by creating diamond jewellery in different styles and with a broad price range.
Women in many parts of the world are wearing Zen designs. Zen Diamond is a well-known exporter through its overseas companies in New Jersey, New York, Dusseldorf, Hamburg and Dubai to almost every continent. In addition to its highly recognized reputation in production and wholesale, Zen Diamond started its diamond store chain in 2005 which has spread out of its home country to the USA, Gulf countries and Europe and reached 80 stores globally. Zen Diamond also offers a fine selection on the internet providing customers with the convenience of shopping online.
In a rapidly changing world everything did and will transform through the years, but one thing that will remain forever for Zen Diamond is the reason of its being and its passion: "Making women's diamond dreams come true".