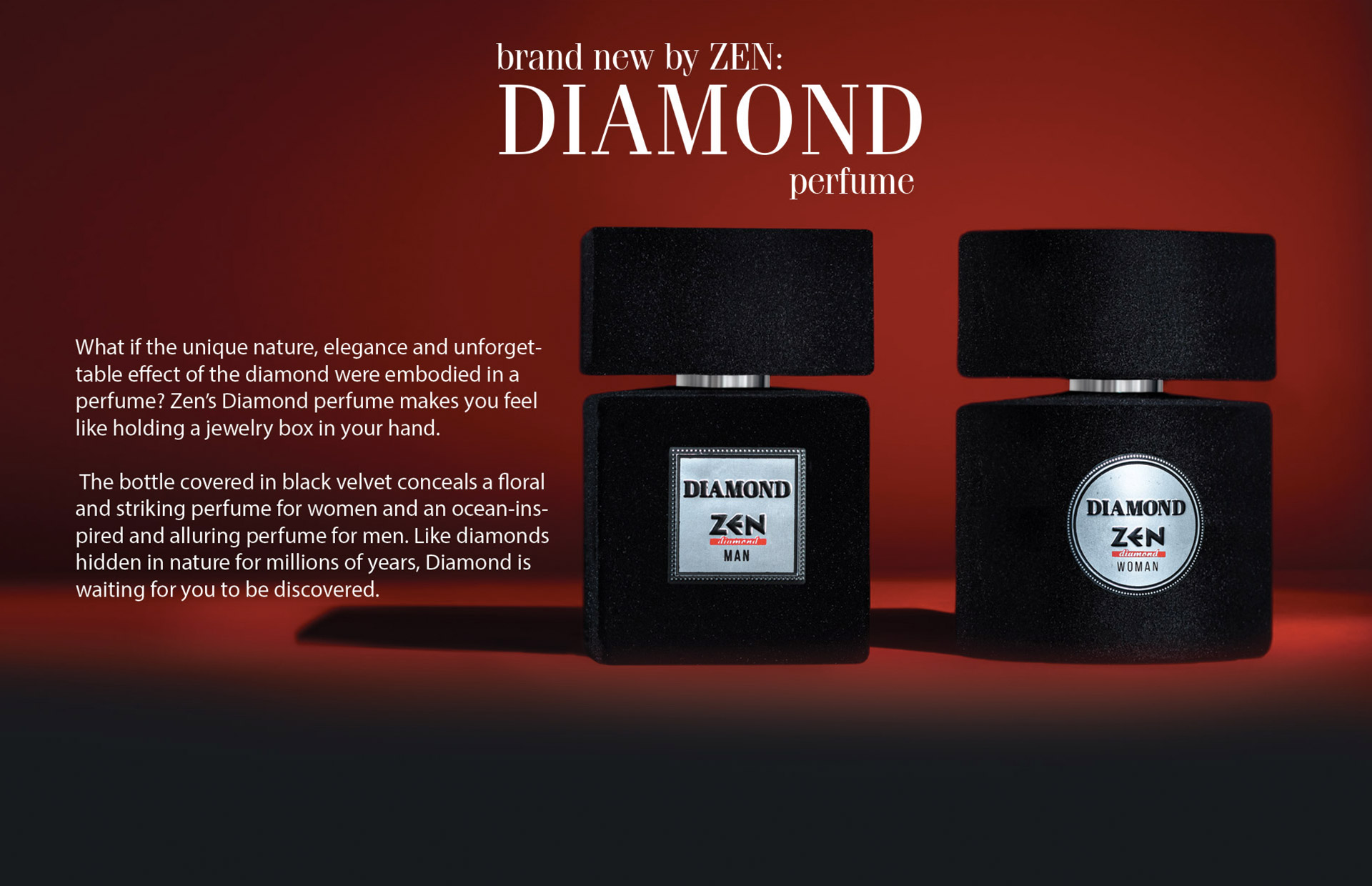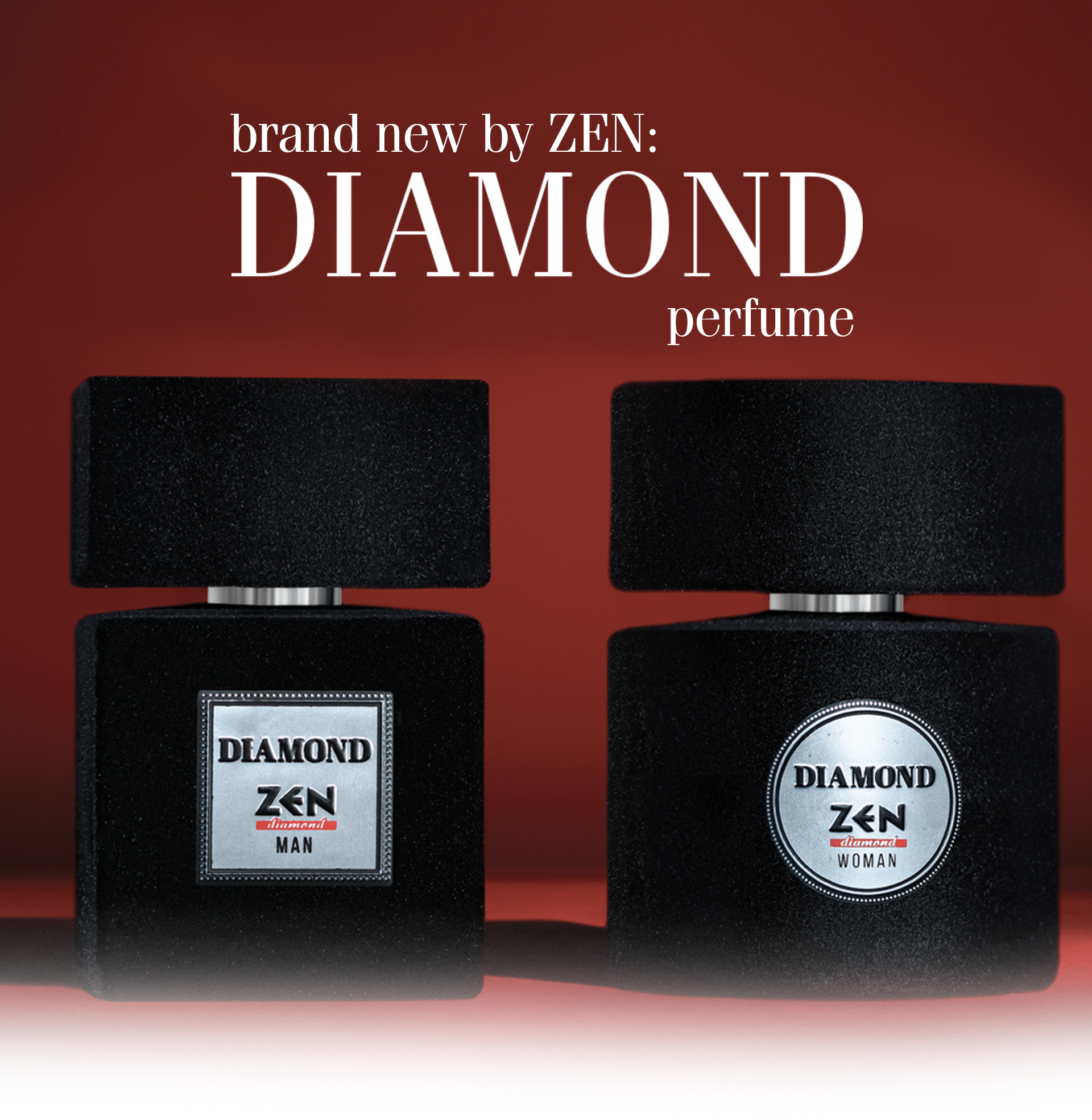 What if the unique nature, elegance and unforgettable effect of the diamond were embodied in a perfume? Zen's Diamond perfume makes you feel like holding a jewelry box in your hand.

The bottle covered in black velvet conceals a floral and striking perfume for women and an ocean-inspired and alluring perfume for men. Like diamonds hidden in nature for millions of years, Diamond is waiting for you to be discovered.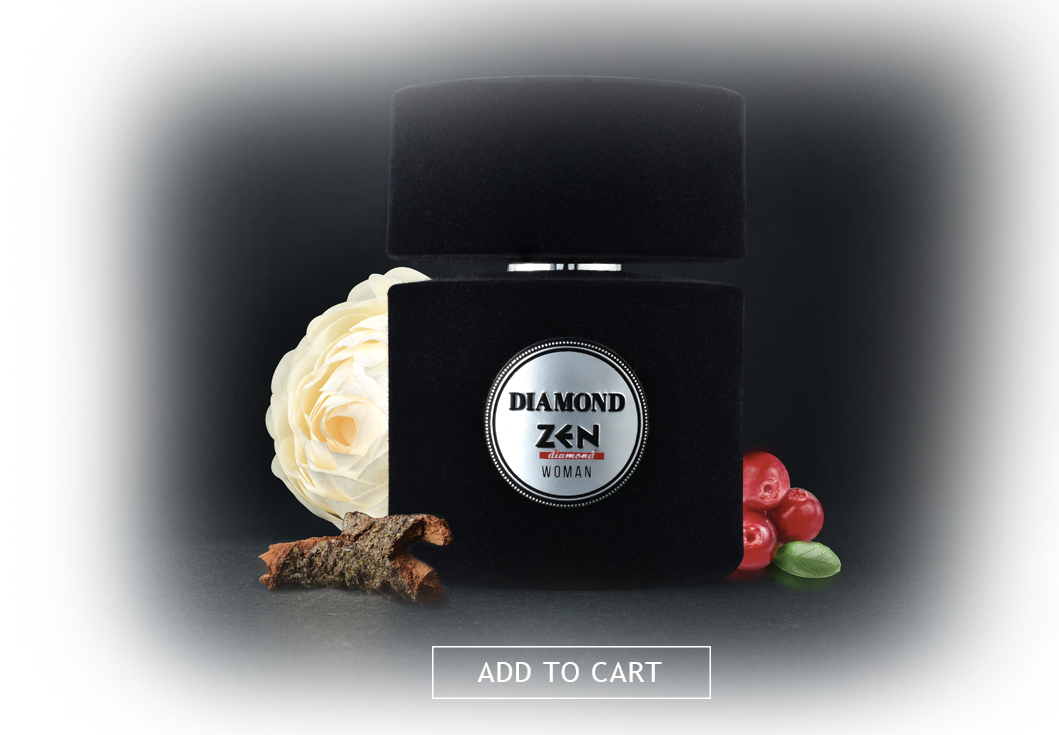 Diamond Woman perfume makes a sparkling opening
with fresh notes and then is crowned with rose
and peony notes. Strong notes of sandalwood and cedar
trees add an elegant and feminine finish to the perfume.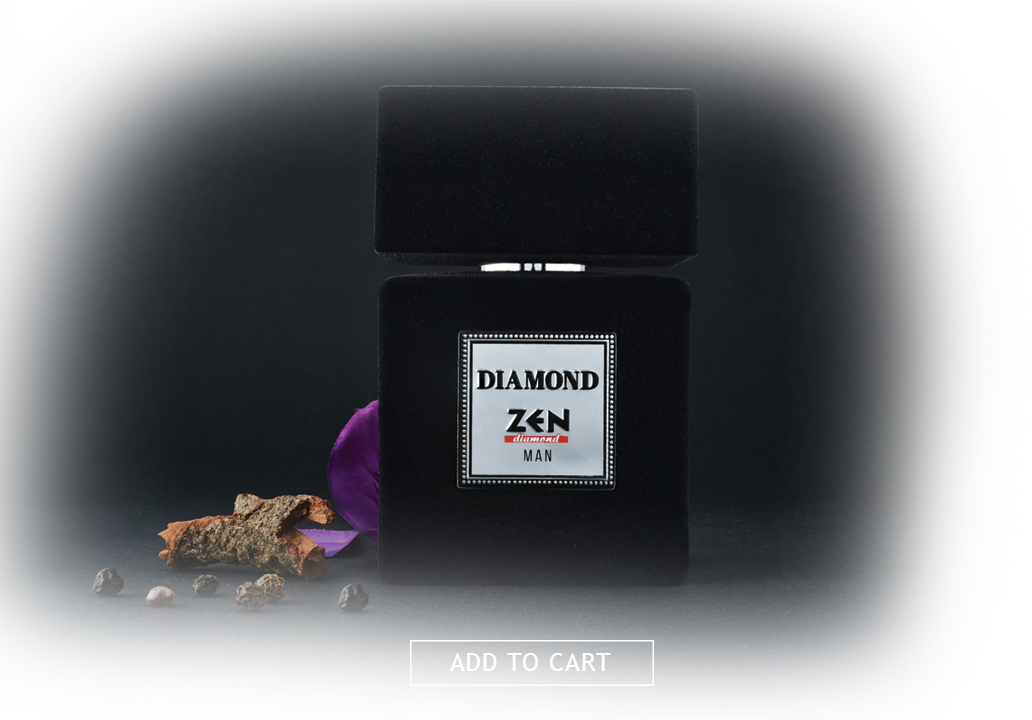 Making a fresh and sharp opening, Diamond Man perfume
stands out with its spicy character in heart notes.
In the final, it leaves a lasting trail with warm notes
of oak and sandalwood trees.
UNIGUE GIFT PRESENTATION
By giving the Zen jewel you have
chosen for your beloved one
together with the striking
and lasting Diamond perfume in a special box.